Have you made your marketing resolutions for the new year yet? If you answered No, then maybe it's time to start thinking about a few. Whether you're looking to increase online engagement, build a new website, or provide a better experience for your customers, there are always things you can do to improve the digital marketing strategy for your small business.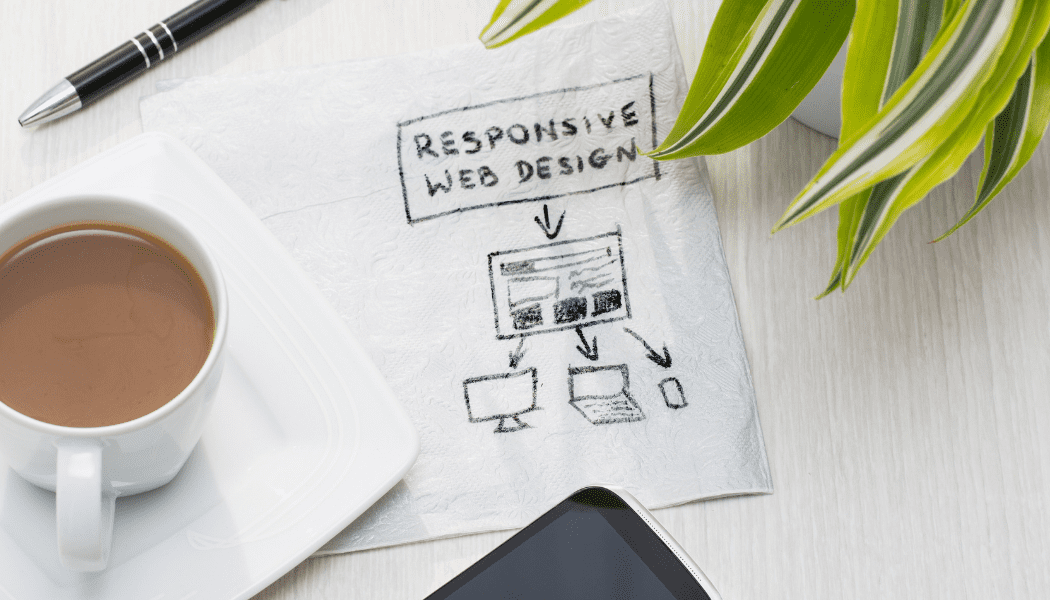 Update Your Website Design 
If it's been a few years since you updated your website design, it might be time for an upgrade. Web design is more than just having a pretty layout. A good design can improve your customers' overall experience, building trust. This, in turn, leads to more conversions, transforming one-time buyers into repeat regulars. 
Optimize Your Website Content 
Now is the perfect time to review the content across all your platforms (blogs, social media, email marketing – everything). Is it optimized with current, quality keywords, and is all the information up-to-date? If you answered no, you'll want to spend some time updating and optimizing your content to improve your rankings on search engines, making it easier for customers to find and reach you.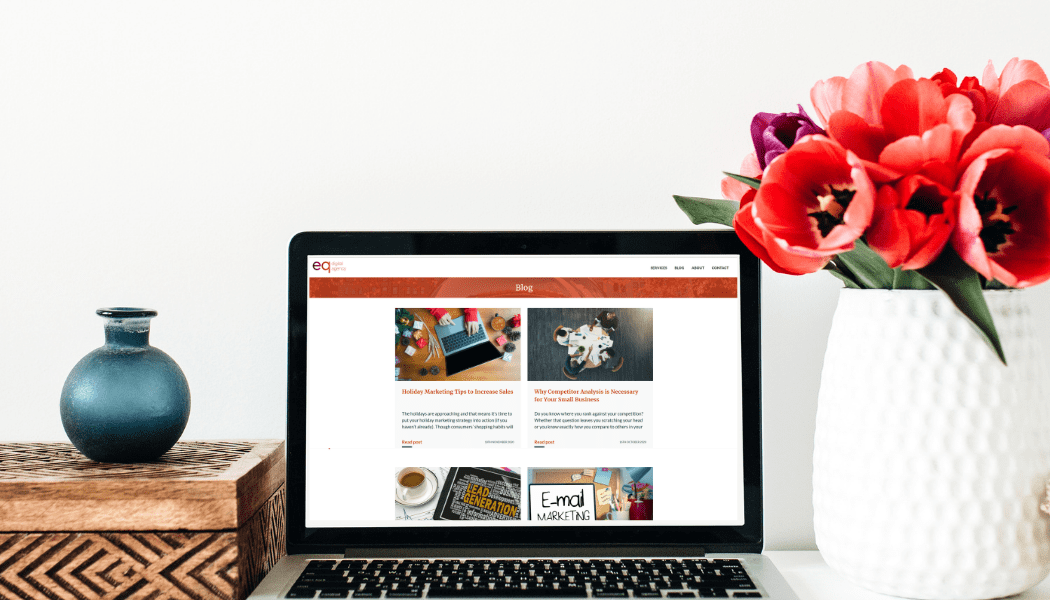 Create A Blog
If you don't already have a blog for your small business, then it's time to create one – and start posting! Blogs are an excellent way for small businesses to create custom content that can be shared through email newsletters and on social pages. Whether you're blogging about new products or services, sharing business updates, how-to guides, or tips, blogs are another way you can increase your rankings on search engines, driving potential customers to your website.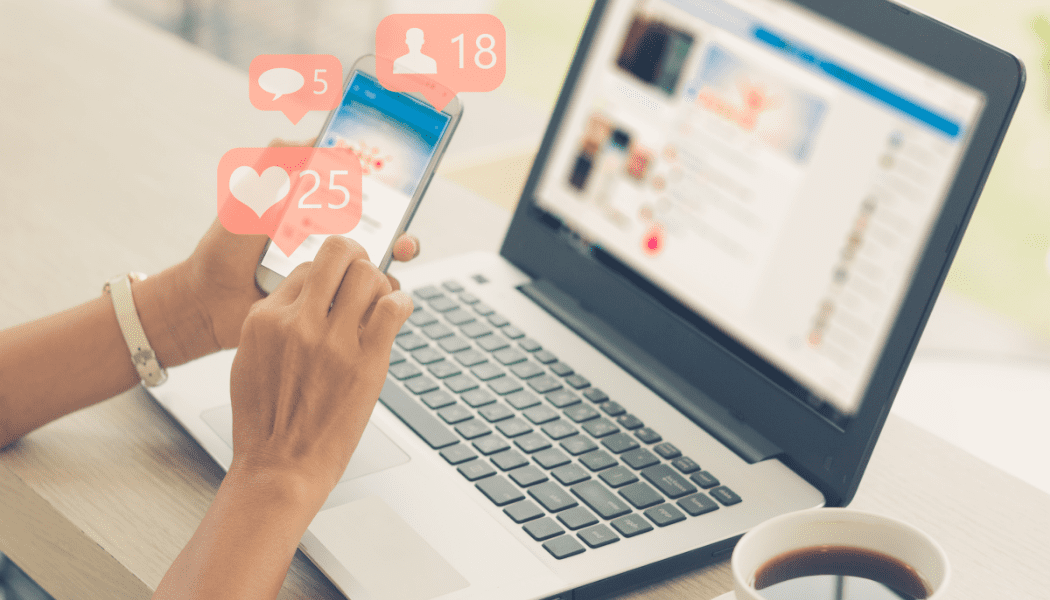 Increase Social Media Engagement
There's a lot of talk about engagement on social media, but do you know what that means or how to increase yours? If not, the team at EQ is here to help. Social media engagement includes post and page likes, shares, and comments. The easiest way to engage with your audience on social media is to consistently post quality content on your social pages. If you already do this, then a few other ways to increase your online engagement include starting conversations with your audience, running a contest on your pages, creating and sharing surveys, and sharing content from other relevant and popular pages. 
Utilize Email Marketing
Contrary to what you might think, email marketing is still relevant, and it's a powerful tool you can use to communicate with your key audiences. Sending consistent, customized, quality content helps build trust with your customers, turning casual visitors into loyal customers. When you learn about what your audience is looking for and offer them the solution straight to their inbox, you not only become the authority in their eyes, but you make it easy for them to turn to you the next time they need what you've got to offer.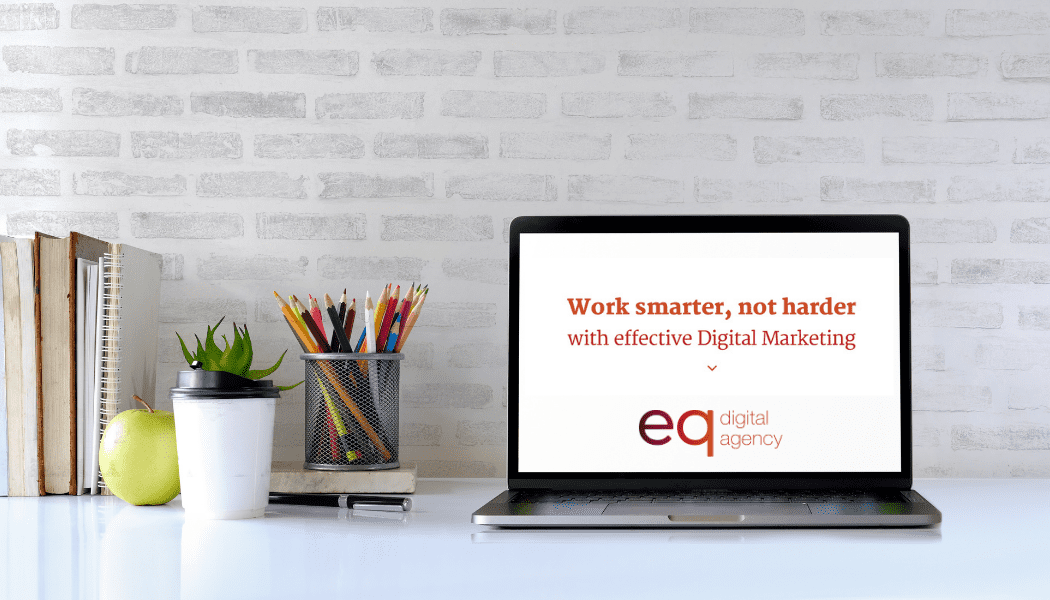 Consider Hiring an Agency to Handle Your Digital Marketing
If you're like most small business owners or managers, you don't have a lot of extra time on your hands to be writing blogs, managing your website, and creating social posts or ads. Is it time to consider hiring a digital agency like EQ to help you increase your paid and organic traffic online? With EQ Digital Agency, you won't find a one-size-fits-all approach to your marketing plan. Our team of experts takes the time to get to know you and your business, discuss your goals and budget, and then outline a plan to achieve your long-term and short-term goals. Contact us to discuss how we can help grow your small business today.
---
Feel free to share our post among your friends and family!
---