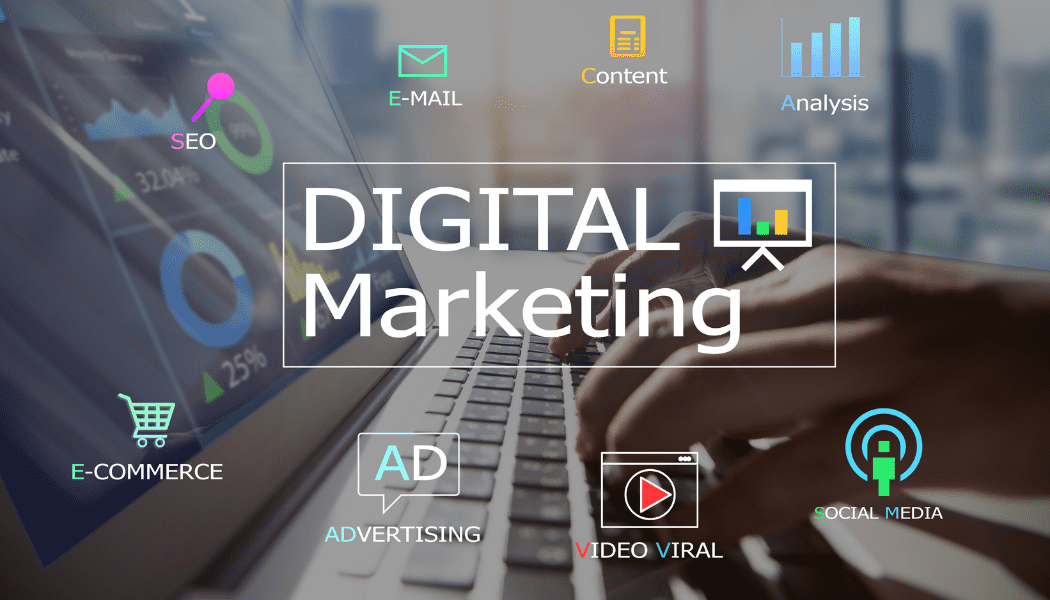 Digital marketing is vital to the success of many businesses. It's how you connect with clients and customers, introduce new products or services, and stay on top of what's going on in your industry. That's why we've compiled a list of digital marketing resources to help you and your business succeed. Read on to learn more.

Google Marketing Suite
Google provides a complete suite of tools business owners can use to boost their visibility online, analyze their audiences to target specific demographics, and reach more people than ever before. 
Analyze your business data in one place with Google Analytics. This service gives you the tools you need to understand visitors to your website and how your marketing efforts are performing through data insights. 
Get in front of your customers faster on Google Search or Maps using Google Adwords. This advertising service helps you create pay-per-click (PPC) campaigns relevant to your audience. 
View your website search traffic, optimize your site visibility on search engines, and fix issues with the help of Google Search Console. This service helps you make your website stand out with reports to help you understand what's working for your website and what could use improvement.
This tool provides data and insights on a website's page speed and performance for both mobile and desktop devices. Google PageSpeed Insights (PSI) is especially useful to developers because it provides data to help improve the overall user experience (UX) and debugging issues.
Google Workspace is the perfect tool for teams of any size to collaborate digitally. Whether your team is looking to connect or create, this service provides a space to do both and so much more. 
Learn new digital skills and further your professional development with Google Digital Garage. Unlike many different training courses and programs, most of the courses offered here are free, personalized for each person, and allow you to learn at your own pace.
Stay on top of the trending searches across the globe with Google Trends. Knowing which keywords and searches are trending anywhere in the world can help you adjust your content to help increase your website's visibility.
If you need new ideas or inspiration for your business, Think with Google is the perfect tool for you and your team. With this resource, you can find a new perspective, check out the future of marketing trends, see what consumers have to say, and more, all in one place.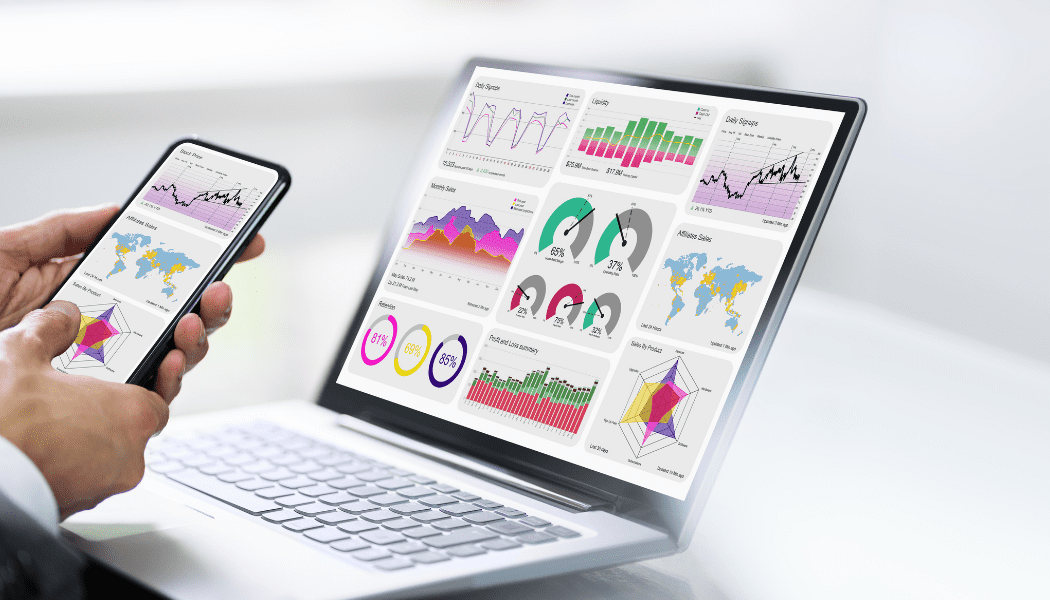 Analytics Tools
Bitly is a service that will shorten your links for your social posts, webpages, email campaigns, and ads. The free version will change your links to one containing "bit.ly". However, the paid service will help your business gain up to 34% more clicks with a custom, branded link for your business while still staying safe and secure.
Learn more about your website visitors, how they got to your website, and which part of your website is costing you conversions with Crazyegg. With a heatmap, you can see which parts of your website visitors are navigating to the most and which part of your website is causing them to leave. Using this data, you are able to create an A/B testing page to see which variant provides the best results and then make informed and effective changes to your site straight from the platform. 
If you're looking to improve your website's user experience, Hotjar is the tool for you. This software helps you understand your website visitors' experience through heat maps, recordings, and feedback surveys. By eliminating the guesswork and asking the right questions, you will be able to improve your website and overall user experience and convert visitors into customers.

Automation and Integration Tools
Whether you're looking to automate your processes between two apps or create a complex workflow, Automate.io is the perfect solution. With their drag-and-drop process to set your automations up, no code or outside IT help is needed. Cut out unnecessary steps or follow up and share workflows between your teams to facilitate easier cross-team collaboration.
Automate your sales and marketing initiatives with help from User. This tool works to streamline internal processes so you can focus on growing your business faster.
Help your team be more productive and efficient with Zapier. This no-code tool eliminates extra steps with automation and integration. Never miss a new lead or email submission again. If you receive a lead on Facebook, your sales and marketing team receives a "Zap" in your Slack channel. If someone fills out a contact us form or signs up for your newsletter, your team is notified instantly. This allows you to focus on the tasks at hand without having to constantly check email, software, social media, or services you use.
Communication and Project Management Tools
This powerful project management and workflow tool helps your team stay organized and on task. It allows you to map out your projects, deadlines, and goals to ensure everyone has a clear understanding of what you're working towards and what needs to happen when. 
This project management tool is ideal for agencies or remote teams. It helps your team stay organized, productive, and efficient with all your projects and tasks in one place. You can also organize your teams, projects, and tasks by team or department, client, or group and control who is involved in each. For managers, there is also an automatic check-in function that requires your team to give a daily or weekly update on what they are working on or completed. This helps cut down on the number of meetings required for updates and allows your staff to focus on their tasks.
Redmine is another great project management tool that allows you to create and manage multiple projects and track your progress. It has the ability to assign role-based tasks or projects, upload and store relevant documents, and create email notifications for issues that need to be resolved. Redmine also has a time-tracking tool for your team to track their time against specific projects or tasks. 
This instant messaging service is an excellent way for your team to communicate and stay connected, and on task. With Slack, you can set up specific channels for specific teams or groups, message individuals directly, host voice or video calls/meetings, and integrate with other tools to streamline your workflow and help your team be as efficient and productive as possible.
This project management software is easy to use and will grow with you over time. Streamline your workflow by adding projects and tasks for your team to collaborate on, see what's on or off-track at a glance, and add comments or documents related to specific projects. Teamwork can grow with you as your business grows into a full platform that provides time tracking, reporting dashboards, and more. You can also try before you buy with Teamwork's 30-day free trial. 
Trello is a useful tool for project management that makes collaboration with your team easy. Stay on top of your workflow by creating boards for projects and teams, adding tasks or to-do lists, and adding comments or updates directly to each task.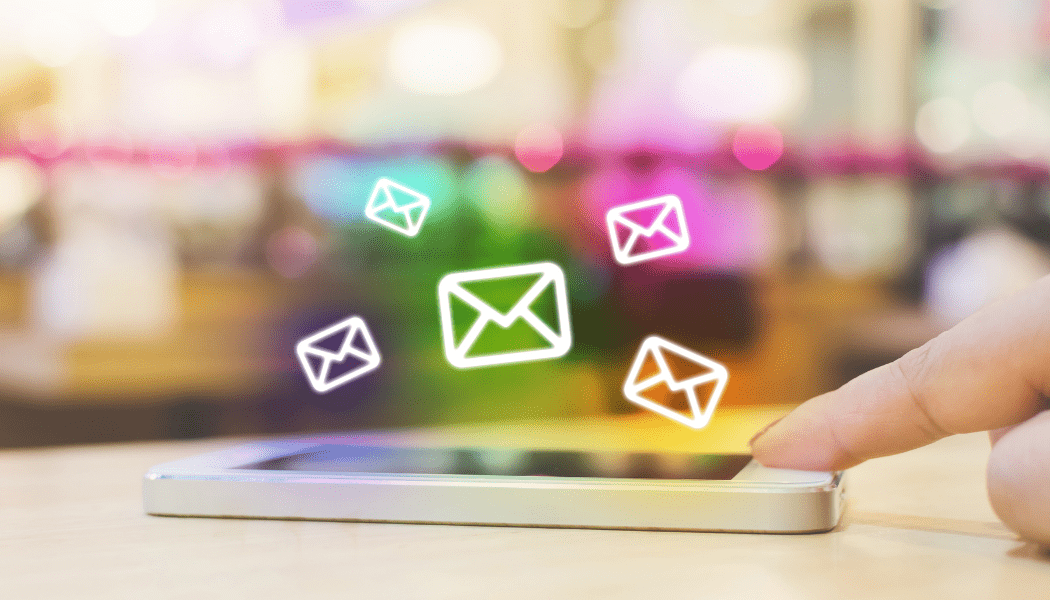 Email Marketing Tools
Grow your audience and subscribers using ConvertKit. This email marketing software is ideal for creators. With ConvertKit, you can create custom landing pages, share your content, create and send personalized emails with easy-to-use templates, sell products, and more. 
Mailchimp is more than just an email marketing service; you can also utilize this tool to create landing pages, ads, and postcards. This platform helps you make better content with easy-to-use templates, reach the right audience through insights, provides automated email features that allow you to schedule campaigns in advance, and offers data-based feedback to continually improve your marketing strategy and efforts.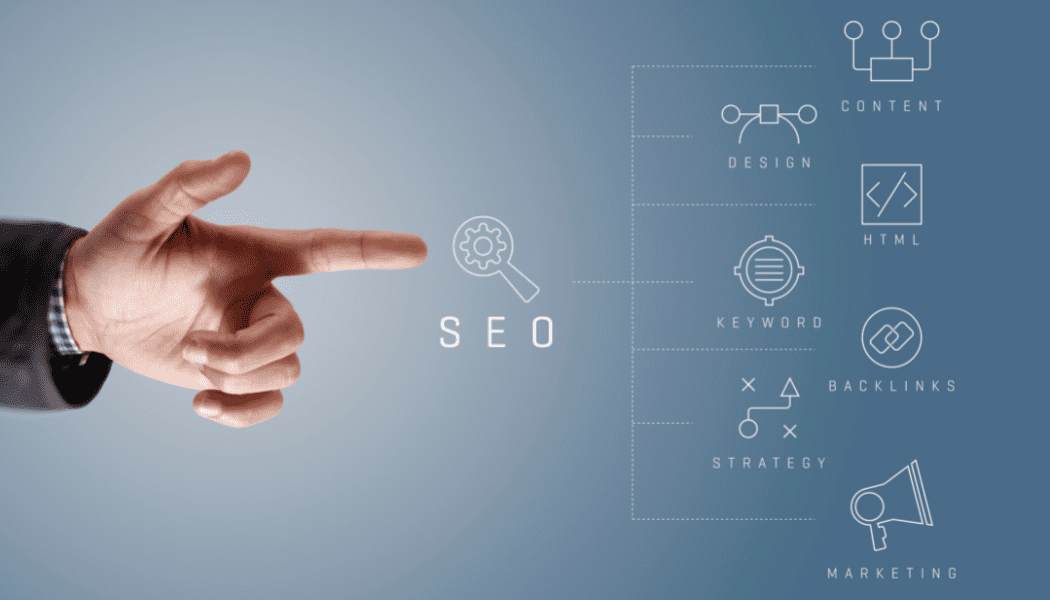 SEO Tools
Ahrefs makes SEO easy with its set of tools designed to help your business rank higher in search results and increase traffic to your website. If you're looking to take your SEO to the next level, this service will help you do that by auditing and optimizing your site, analyzing your competition, tracking keywords, and monitoring your site ranking progress to ensure you're maximizing your marketing efforts. 
If you're having trouble with your SEO, Backlinko is the resource for you. This marketing blog is the perfect place to find relevant and actionable SEO advice and tips based on an SEO expert's experience. The blog's founder, Brian Dean, is an SEO pro who provides insightful information on what works and what doesn't based on his real-life experience.
This one-stop-shop for SEO audits and analyzes your website for rank tracking, backlinks, and keywords. Moz also provides an intro to SEO for beginners, free SEO education, and a blog with the latest SEO news and trends.
This website crawler will crawl your site to help you find and fix common SEO mistakes or issues. This tool helps you find broken links, discover duplicate content, analyze your meta descriptions, and more. It also allows you to schedule regular site audits to ensure your SEO performs at an optimal level.
SEMrush is another powerful SEO and social media marketing tool that helps you optimize your online visibility. This software gives you data insight on your website, rankings, keywords, and competition. SEMrush also offers content suggestions, scores your content SEO, readability, voice, and length for optimal results. On top of that, it also has a social media management tool that allows you to schedule content across multiple accounts and platforms all in one place.
If you're looking to perform a complete SEO audit for your website, SEOquake is the perfect choice for you. This free plugin provides the insight you need to know what's working on your website and what's not. It also allows you to adjust your SEO parameters, so you're only analyzing data relevant to your business.
Ubersuggest helps you understand SEO that's working. Easily view your competitor's SEO data to gain more understanding of where you're falling short and how you can improve your strategy to increase your webpage rankings. This service shows you the top SEO pages in your market, suggests keywords, provides content ideas, and more to help your SEO strategy work successfully.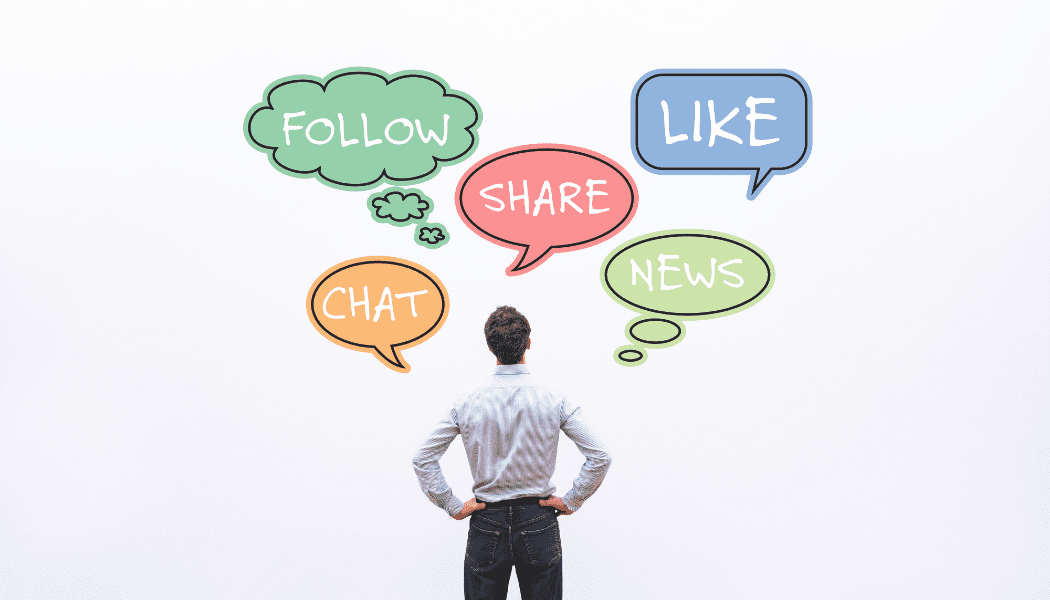 Social Media Tools
Facebook for Business is another great tool to utilize in your business's marketing strategy to help you meet your goals. On top of advertising, Facebook for Business also has training courses and webinars, news, case studies, and tips for businesses of all sizes.
Hootsuite is a social media management platform that makes your job easier. Instead of posting your content individually on each social channel, Hootsuite allows you to create and schedule content for all channels in the same place. You can also respond to all your messages from the Hootsuite platform.
Sprout Social is another social media management and optimization platform that makes your job easier by allowing you to create content, post to social profiles, respond to messages, create a scheduling or approval process, and assign tasks to team members using their interface.
This tool is ideal for tracking, organizing, and engaging with followers in real-time. By using Tweetdeck, you'll have the power to connect with your audiences faster.
If you're looking for a better understanding of your tweets, how your audience responds to or engages with the content you're putting out there, and what to change to get a better response, Twitter Analytics is the perfect tool.

Additional Marketing Tools
Quickly learn about how a website is built and what tools it uses with BuiltWith. This service is especially useful for web developers taking over an existing website to learn more about the site, how to improve it with specific plugins and tracking tools, and what changes to make to ensure the site is fully optimized.
Find top-performing content with the help of Buzzsumo. This tool helps you create content that doesn't fall flat, allows you to monitor your results, and keeps you up to date on trending or newsworthy topics. As a result, this will spark content ideas and help you create more engaging content that is guaranteed to reach and resonate with your audience.  
Easily design beautiful graphics for your website, social media posts, or print materials with Canva, using templates (or start from scratch). Canva can also be used to create presentations, videos, and more. This tool allows your team to work individually or collaboratively on the designs as well. 
If you love adding music to the content you post on your website or social pages, but you aren't sure how to do so correctly, Epidemic Sound is the resource for you. This subscription-based service gives you access to over 35,000 tracks without royalty fees.
This inbound marketing platform is perfect for increasing your leads, growing your sales, connecting with customers, or optimizing your website. 
Find the best new products, including apps, hardware, websites, and more on Product Hunt. With their daily list, this resource is perfect for helping you find products you never knew you needed to make your team and business even more productive.
Increase your website conversions by up to 15% with Proof. This marketing tool helps you turn website visitors into customers using live feeds of recent activity on your site, including purchases made, downloads, signups, and the number of unique visitors. This helps boost visitors' confidence in your offerings, making them more likely to convert.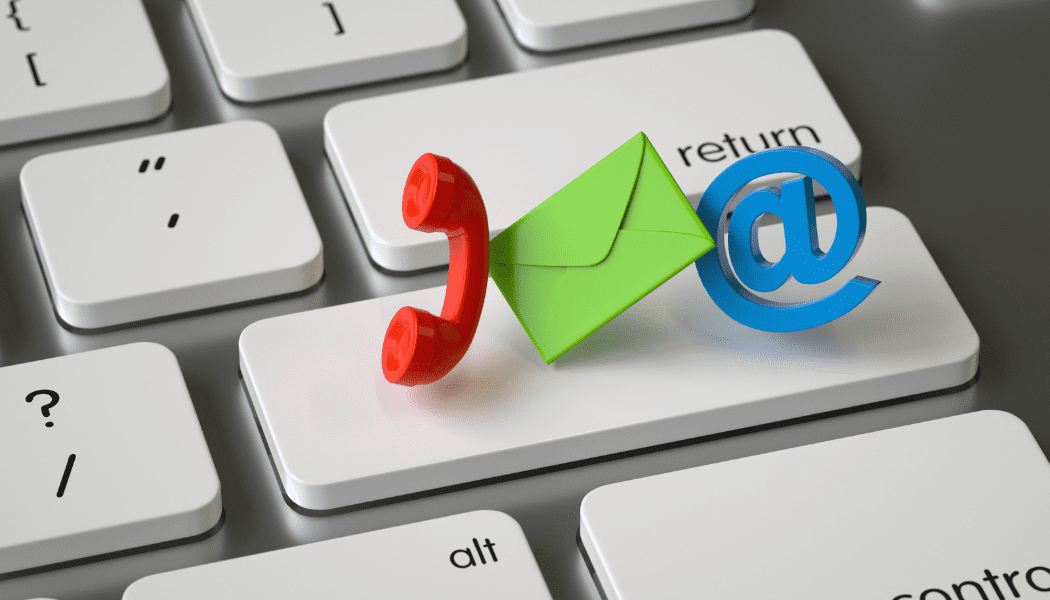 While this isn't a complete list of the marketing tools available, these have proven to be some of the best and are an excellent place to start. A few of our favorites and ones that our team could not live without are Automate.io, Basecamp, Canva, SEMrush, Slack, and of course, Google Marketing Suite. If you're looking to take your online presence to the next level, contact our team of marketing experts today to discuss how we can help with a tailored digital marketing strategy for your business.
---
Feel free to share our post among your friends and family!
---