EQ Agency x The Henn House
The Henn House came to us 2 years ago with a website that was underperforming and preventing people from booking parties with Jenn of The Henn House. We rebuilt the website from the ground up, allowing us to streamline it to be as fast and useable as possible.
Services
Web Design & Development
Digital Marketing
Social Media Management
Advertising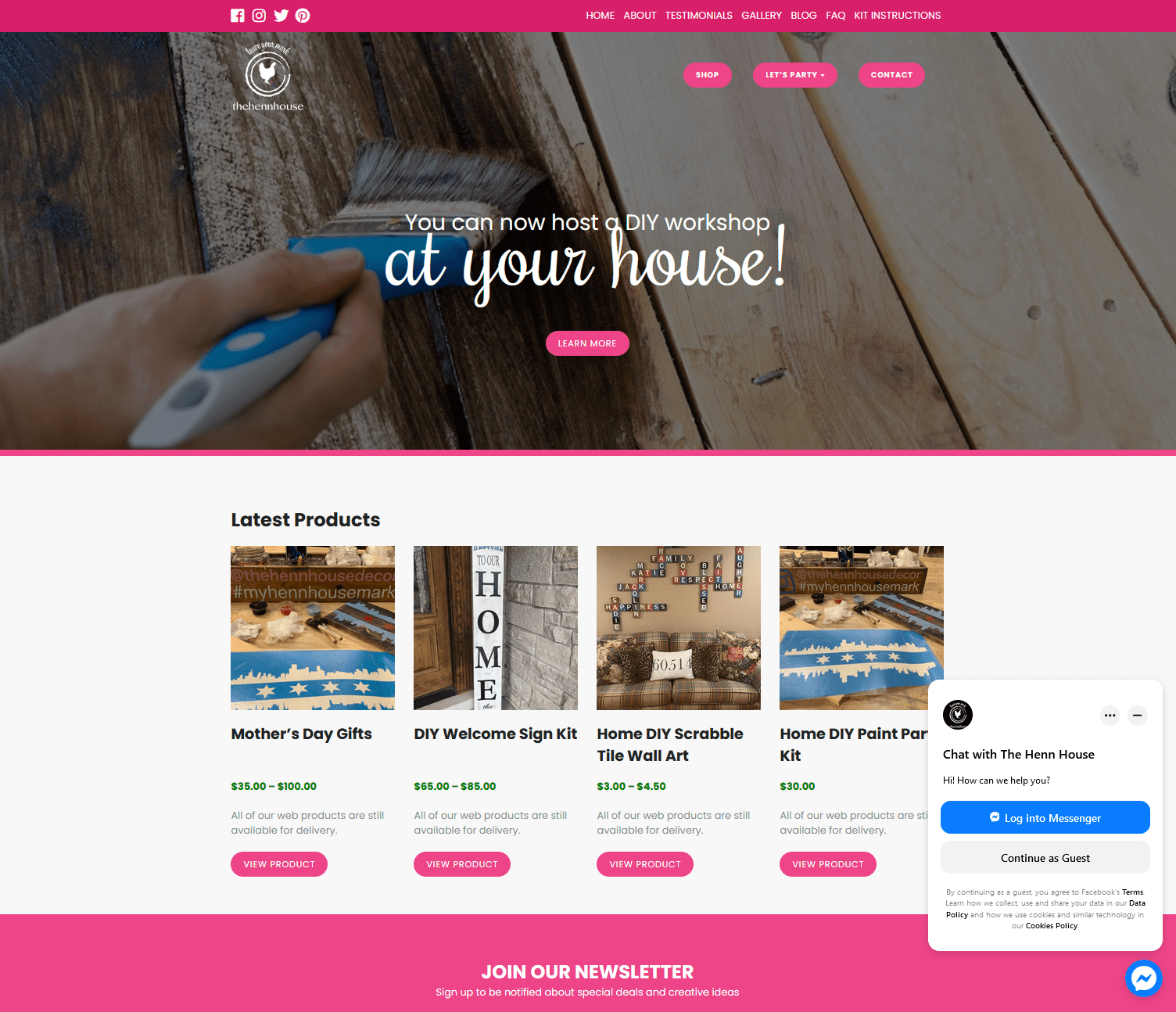 New Custom Website
We set out to fix the issues that Jenn come to us that she was having with her old website. The main concern was the speed and workshop booking functionality. Since launching the new website, none of her customers have complained about the website being slow or having difficulty booking a workshop.
It also allowed Jenn to work through the COVID-19 situation a lot more easily due to the adaptability of the website. Allowing Jenn to transform from in-house workshops to zoom workshops using the same functionality with slight tweaks.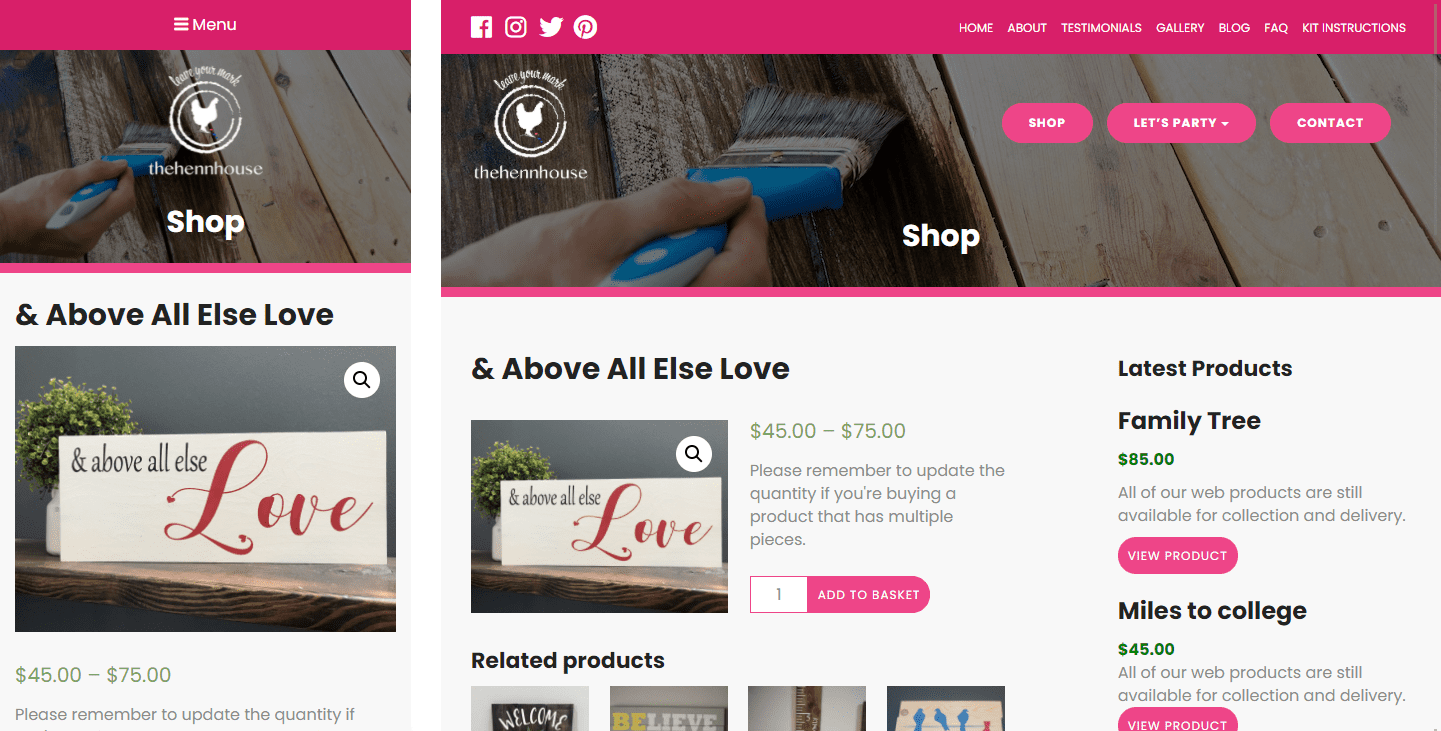 Mobile & Tablet Responsiveness
During the discovery period of Jenn's new website we paid attention to the analytics of her old website to see how we could design and develop the website around the people that use the website the most.
Mobile and Tablet dvices were the two most used ways that people used The Henn House's website. We focused on this during development to make sure the mobile and tablet versions allowed her users to seemlessly use the website without issues.
Client Testimonial
"Since I started my business, the henn house, in 2018, EQ has been with us providing professional and comprehensive web-based online services. Our business is a wood workshop specializing in custom wood signs.  We host public workshops, private events, and custom orders."
"EQ has supported the business through the creation and development of a business presence and identity in the virtual world and are responsive to changes to our business needs.  I employed EQ to create a user-friendly and customer-focused website that makes it easy to browse our full offering of products and makes ordering of products and bookings of engagements simple and efficient. EQ has worked hand in hand with us to develop social content designed to reach our targeted audience. Their marketing services have been instrumental to us in promoting our products and services by searching for, identifying, and exciting new and returning customers."
"They have worked with us as our business has been impacted by Covid-19 and helped adapt and transform our business to meet customer needs in this ever-changing business environment. EQ has been instrumental to and a critical member of our marketing and promotional team. I couldn't have done it without their help."
Jenn, The Henn House