EQ Agency x EQ Technology Group
EQ Technology Group is a customer-centric information technology company based in Oak Brook, IL. They specialize in providing top-notch managed IT services to small and medium-sized businesses.
Services
Web Design & Development
Digital Marketing
Social Media Management
Advertising
Search Engine Optimization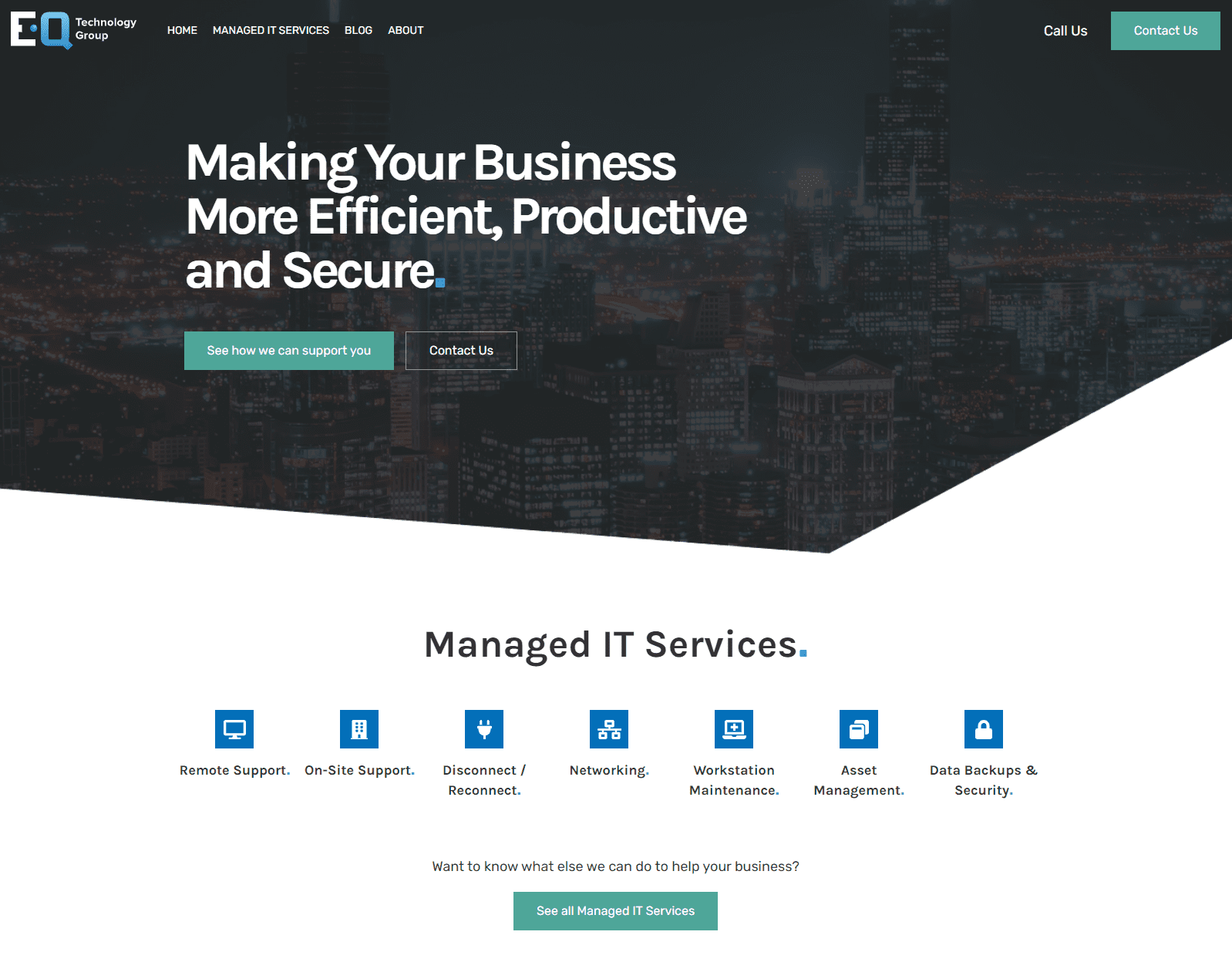 Responsive Web Development
EQ Technology Group is an IT management company that helps businesses in and around Chicago with their IT services.
Due to the nature of the business, it was important that the website was clean and easy to navigate and understand to help people find the services they needed.