EQ Agency x EQ Gaming
EQ Gaming is a sub-division of our parent company EQ Technology Group, Inc. It is a gaming management company that manages eSport teams and gaming entertainment streamers.
Services
Web Design & Development
Digital Marketing
Social Media Management
Advertising
Search Engine Optimization

An eSports management company
EQGG is eSports management company that helps professional gaming teams excel at the games they play. It is also an entertainment management company that helps streamers grow their brands and audiences.
EQGG also hosts events and tournaments for professional teams to compete in at the highest level of competitive gaming.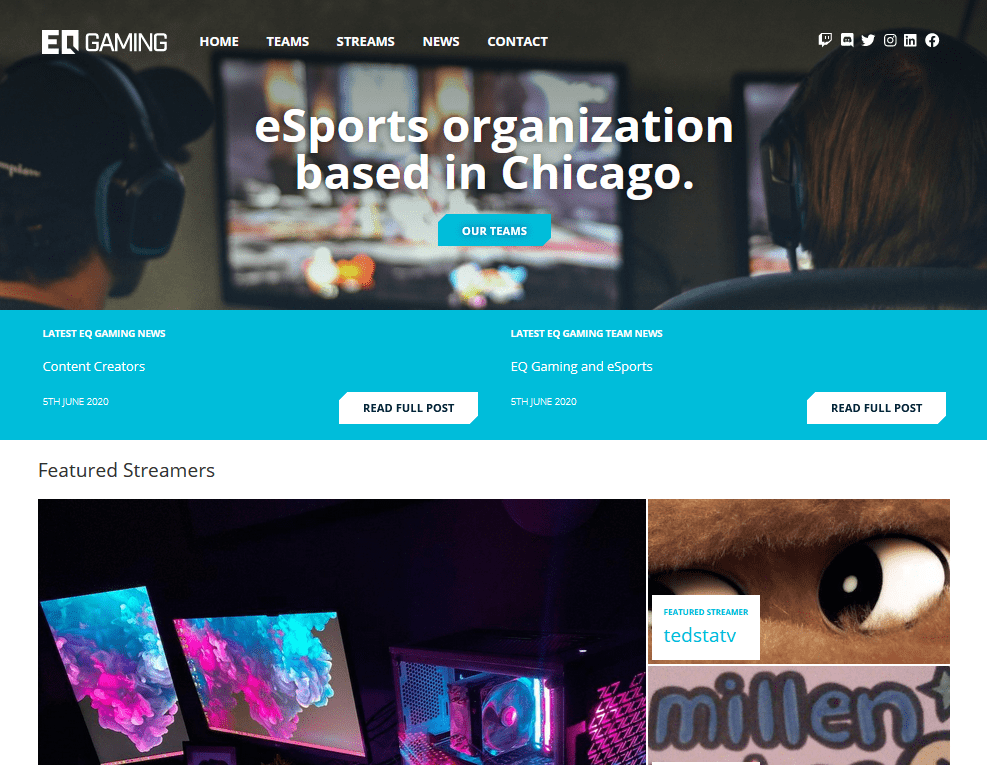 Designed to help
We've developed the website to help showcase the talented inviduals and teams that EQGG manages, giving them a platform to be seen outside of the websites they stream on.
With some of our team being passionate gamers, it's important for us to develop EQGG to help out others within the gaming industry as much as possible.