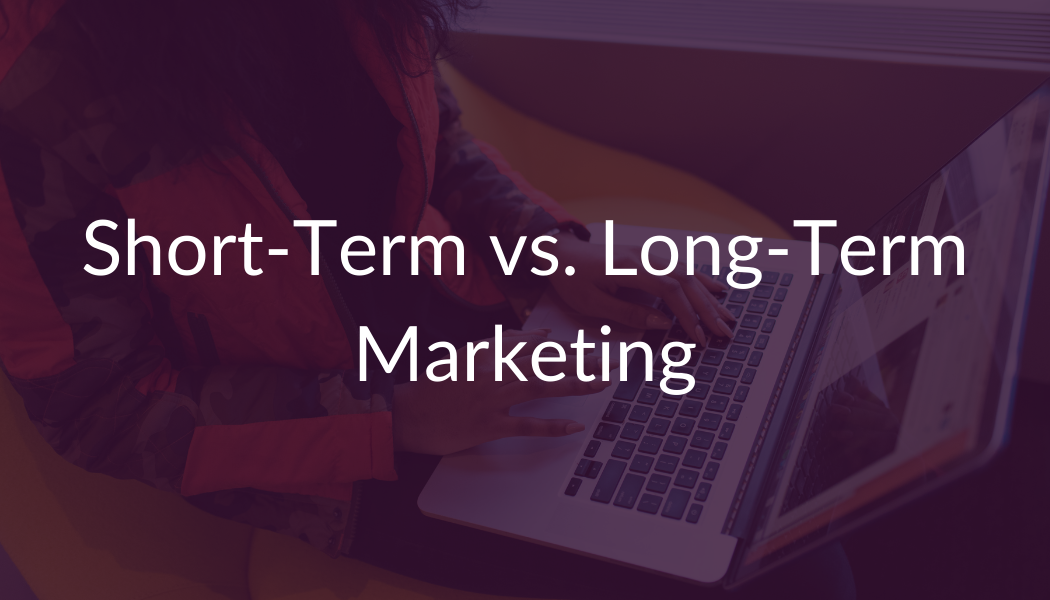 Like so many other things in life, most of us want instant results from our marketing campaigns. That expectation might work for short-term marketing strategies and goals, but it's not a realistic way to expect results in the long term. To help your short-term and long-term marketing strategies work, we've outlined some things you can do for each, including the benefits of both and how to make them work together for you to maximize your results.
Short-Term Marketing 
Marketing strategies or goals that are short term are ones you can typically accomplish in six months or less. These types of campaigns are ad or event-based to return immediate results, such as increased sales, more website traffic, raised brand awareness, or better engagement for your social media profiles.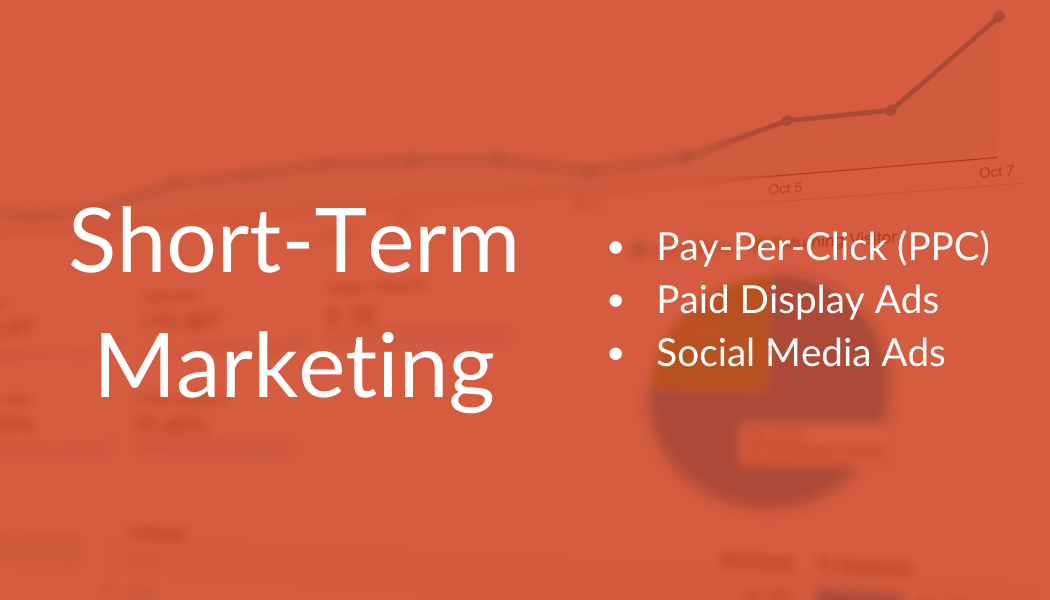 Types of Short-Term Marketing Campaigns
Pay-Per-Click (PPC)
PPC campaigns are perfect for generating more sales for a short period, such as holiday or seasonal sales campaigns. These campaigns are ideal if your business desires a quick return for a relatively low cost since you only pay when someone clicks on your ad.
Paid Display Ads
These ads are another form of PPC ads and are great for driving brand awareness and sales. Unlike other PPC ads, they won't always show up at the top of the page; however, they will appear on other relevant sites and not just in the SERPs.
Social Media Ads
Boosting posts or creating ads through Facebook and Instagram can be beneficial for multiple reasons. Whether you want to gain more followers, generate more leads, increase your social engagement, or drive more customers to your website, these types of campaigns can help you do so. These ads also have a relatively low spend for the return. You can set your overall ad spend or set a daily ad spend, and these are on a cost-per-click or cost-per-engagement basis, which means you are only paying when someone clicks on your link, likes, comments, or shares your post. 
Long-Term Marketing
These types of strategies will typically take you six months or more to complete. Some long-term marketing examples include SEO, social media marketing, and content marketing. The goals attached to long-term campaigns often take more time and effort and heavily rely on quality content, keywords, and web page optimization. However, they are inexpensive, comparatively.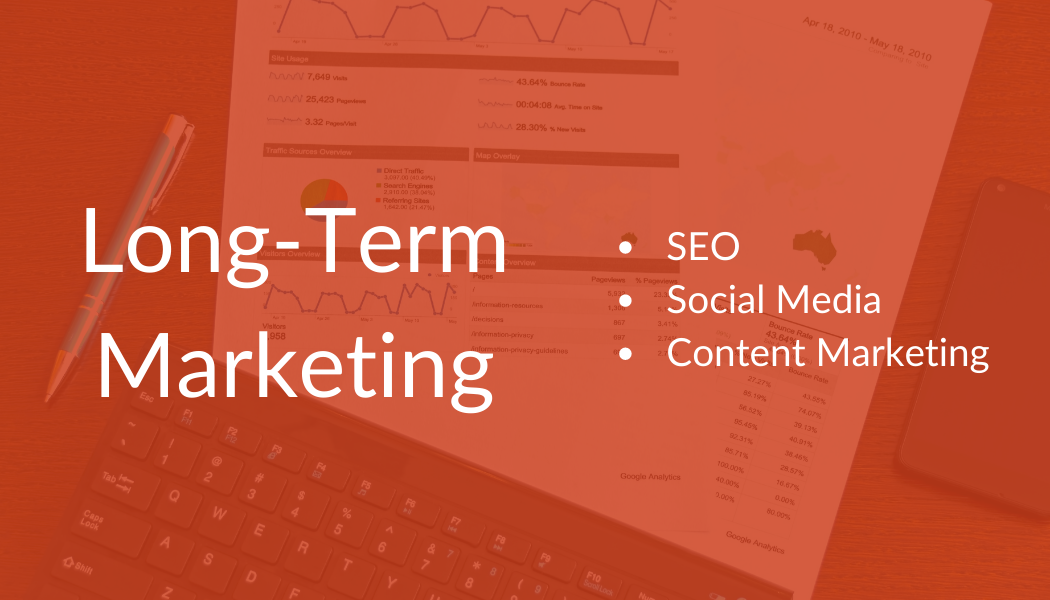 Types of Long-Term Marketing Campaigns
Search Engine Optimization (SEO)
SEO marketing strategies are not something that you can set and forget about. This strategy needs consistent monitoring and evaluation to ensure your pages are fully optimized and your keywords are relevant for search results. If you keep a careful eye on your SEO strategy and adjust over time, your website pages can show on Page One of the search engine results pages (SERPS). This is extremely important because users typically only look at the results on page 1 or 2 of the SERPS to find the product or service they are searching for. 
Social Media Marketing
Social media marketing has become increasingly popular within the past decade. It is a convenient, low-cost way to market your business, grow your online presence, and increase brand awareness. It is free to create profiles on all the major social platforms, and from there, you can build your audience over time by consistently posting engaging content. 
Content Marketing
Your content marketing plan includes all the content on your website, blog posts, social media posts, ads, and email newsletters. It's essential to produce consistent, quality content that applies to your audience. If the content you are publishing isn't relevant, then you won't achieve your desired results. Your content takes time to gain traction – some of which will be trial and error – but mainly, it will require more in-depth research and monitoring to determine which content works best for your business. After you figure that out, your content will drive your marketing efforts, resulting in more traffic to your website and increased conversions. 
Benefits of Utilizing Both Short-Term and Long-Term Marketing Campaigns
Short-term marketing goals benefit your business with quick results, such as giving you a boost in sales, but long-term marketing goals contribute to your overall business sustainability.
When you consider short-term and long-term marketing approaches, maintaining long-term campaigns while utilizing short-term strategies will help your business's marketing grow significantly.
Long-term marketing is vital to include from the start because your competitors have already been marketing their products and services longer than you have. That means the quicker you get started cementing your brand with SEO, the easier it'll be down the line for you to get new keywords to rank higher on search engines. This way, SEO is helping your website build trust with Google.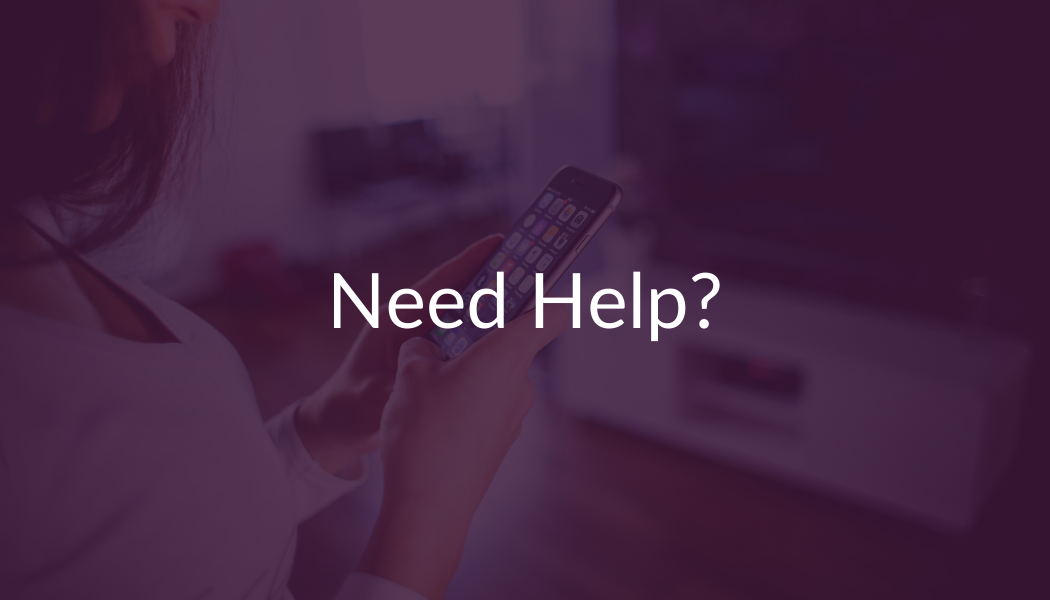 Having your short-term and long-term marketing strategies work together will get more out of your marketing efforts. If you have questions about your marketing campaigns or you're curious about how to incorporate both short- and long-term marketing goals into your strategy, contact the team at EQ. We're here to discuss how to help make your marketing work for you and take your online presence to the next level.
---
Feel free to share our post among your friends and family!
---