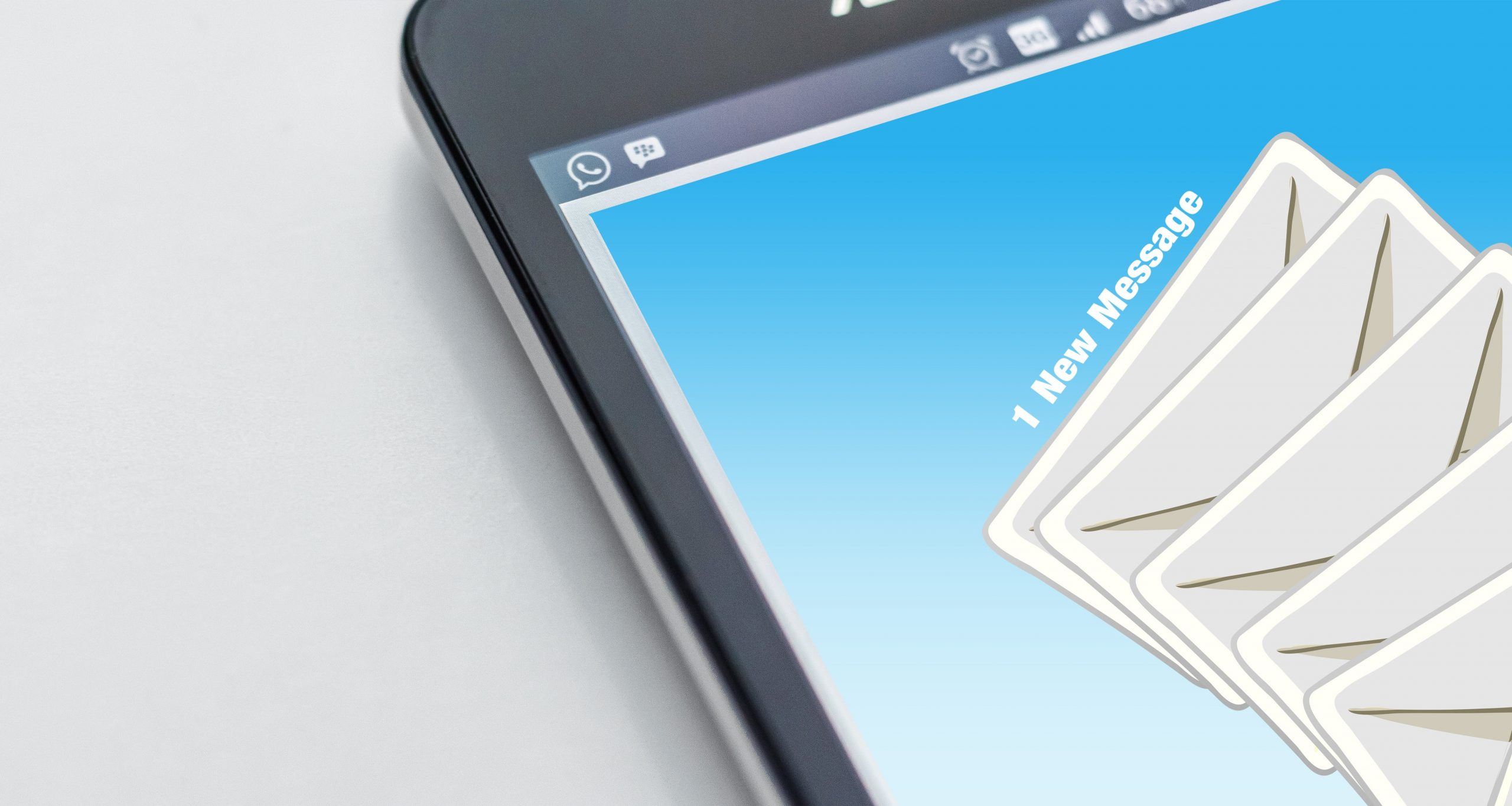 If you're a CEO in Hinsdale, a small- or medium-sized business owner in Lisle, a marketing director in Elmhurst, or in any administrative role, you've likely seen emails come through your inbox from companies offering a variety of different services to improve your search engine optimization. Even though EQ Digital Agency in Oak Brook provides web development and digital marketing services, we still receive one or two SEO services emails a day.
There Are No Guarantees in SEO
EQ Technology Group, EQ Digital Agency's parent company, has been around for 11 years, and during that time, we have received less than a dozen well-constructed emails from reputable agencies. That's what's so problematic about these thousands of emails that get sent out as a "get rich quick" type of scheme; instead of making money, you're "guaranteed" rankings on the first page of Google or an instant inclusion with the Google autofill in the search bar. Issues arise because there is no guarantee that either of these things can happen.
Be Wary of Emails That Promise Fast Results
These emails offer false hope and hurt the industry. Anyone well-versed in SEO knows immediately that these emails are simply a scam or black hat SEO technique. Still, for those who are unfamiliar with SEO best practices, these can be tempting offers. Unfortunately, those taken in by these claims end up losing money and witnessing no return on investment. What makes matters worse is that these black hat SEO techniques can lead to your website being penalized or even blacklisted by Google.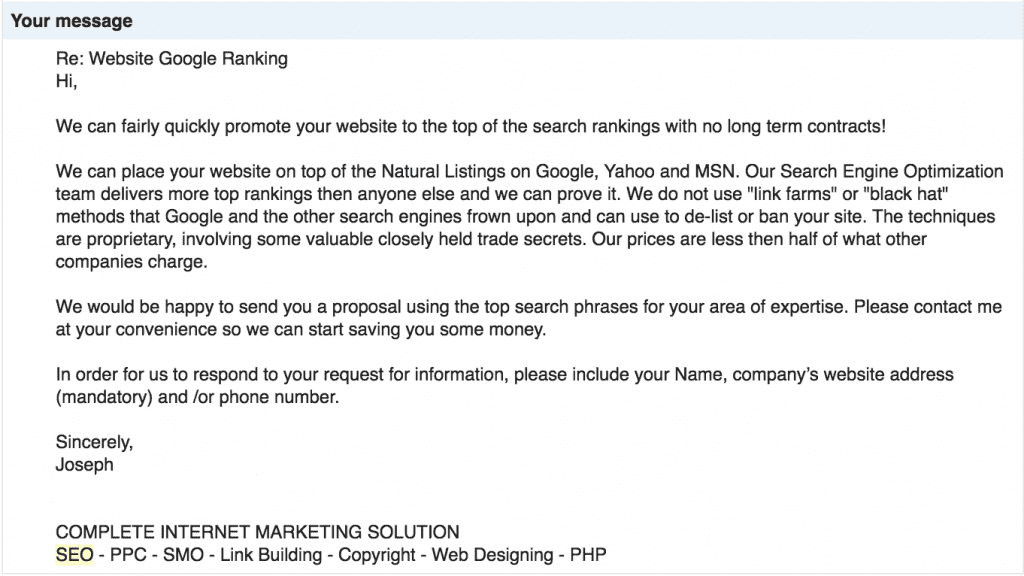 If you see any SEO services email that offers immediate or even fast results, you should be very wary. If they make any promises or guarantees, chances are it's no more than a scam. That's why it's crucial to do your homework and find an SEO and digital marketing services provider that you can trust. EQ Digital Agency can explain why these emails are problematic for your company, so feel free to ask about them during your consultation with us.
An SEO Services Provider You Can Trust
A trustworthy SEO provider uses only white hat SEO techniques and does everything above board to increase relevant organic traffic, create high-quality content, and conduct the necessary research to implement a keyword strategy. If you're ready to work with such a provider, contact us online or give us a call.
---
Feel free to share our post among your friends and family!
---